Desert Sky Archers hosts nearly 200 archers for 2022 Arizona State Championships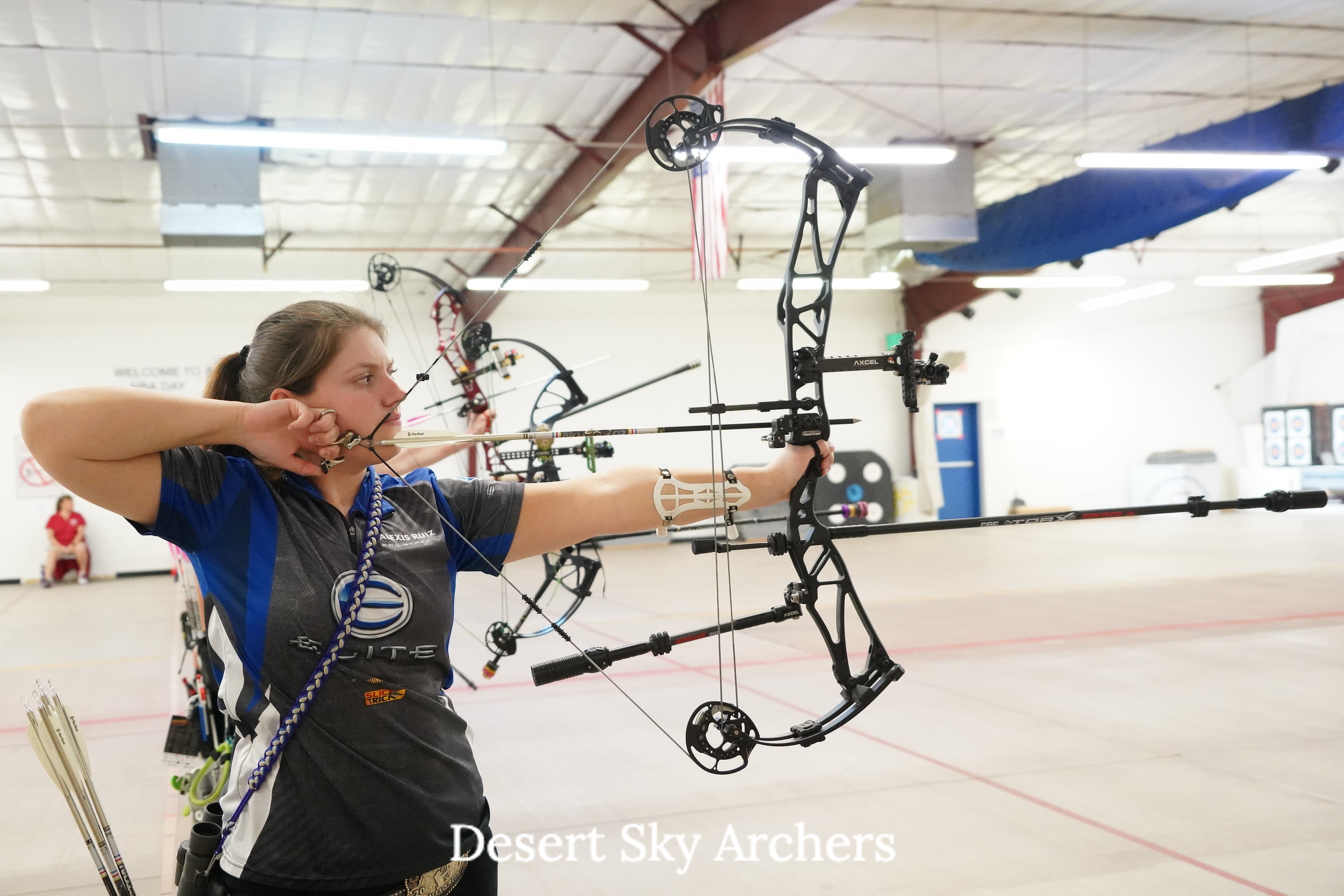 February 03, 2022
PHOENIX – Desert Sky Archers hosted the 2022 Arizona State Indoor Championships, January 22-23 and 29-30 at the Ben Avery Shooting Facility. The event has seen an increase in numbers in recent years, with a total of 173 archers competing in this year's event.
Rick Bachman, president of Desert Sky Archers, said: "It was nice to see everyone. More and more archers come out to shoot. Lots of new faces. It's great to see our sport growing.
The largest division was Compound 50+ men, where 14 archers competed. Larry Butterfield of Sun City, Arizona placed first.
Notable young athletes for this event included 14-year-old Bryce Henak and 16-year-old Lilly Graham. While several state records fell, Henak broke two National Barebow U18 Men records with a 524/600 and 1032/1200. Graham returned to the field after more than a year out following a traffic accident. Although still struggling with her injuries, Graham, who also switched to barebow, won the women's barebow U18 division.
Also in attendance was Paralympian and Para World Champion, Eric Bennett, who scored a 1137 to qualify second among the men's classics, behind Jackson Mirich's 1154. Junior world champion and world medalist Alexis Ruiz scored a 1174 to lead the compound women while junior team world champion Cooper French scored a 1190 to top the men's compound division. Nicole Turina, a top 8 finisher at the 2020 Olympic Trials, took first place for women in recurve with 1103.
"It was a great tournament. I enjoyed seeing so many new faces and watching our seasoned archers enjoy the company of their ball mates while shooting arrows. Very impressive shoots this year! Thank you, Desert Sky Archers and team," said Kristy Wapniarski, president of USA Archery Arizona.
To view results for the 2022 Arizona State Indoor Championships, visit our results page, Between the Ends. To share or view event photos, visit the Desert Sky Archers SmugMug.