Namibian Desert, Toto's "Africa" ​​instillation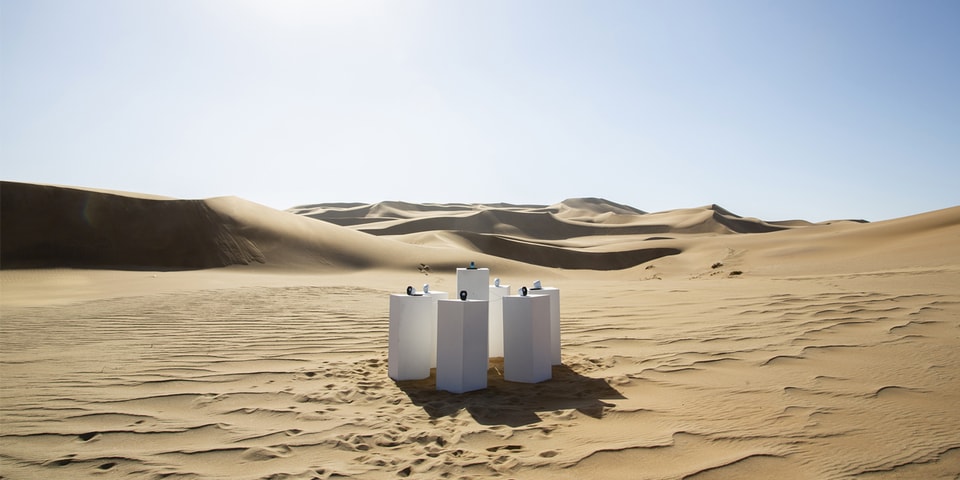 [ad_1]
Paying homage to Toto's soft-rock masterpiece and its timeless qualities, Africa, German-Namibian artist Max Siedentopf traveled 31,274 square miles in the Namib Desert to set up his sound installation.
"I've listened to the song over 400 times now and still can't say what makes it so long lasting," the artist told artnet News. "It just hits the right nerves."
Africa was a song that debuted in 1982 on the coveted journey from the West to the African continent. Toto won several platinum statuses at the time, but the track's timeless charm and cultural relevance helped keep its momentum going. The song went viral recently on Reddit and Twitter, also reaching 400 million views on YouTube.
Toto forever consists of a turquoise MP3 player connected to six speakers pointing in different directions. All made of durable materials to withstand extreme desert weather conditions, the speakers sit on six white rectangular blocks while surrounding a larger one that supports the audio device. Powered by solar cells, the speakers repeat the '80s hit song day and night.
Check out the Siedentopf website and in other art news, Jeff Koons is laying off workers before moving his office to Hudson Yards.
[ad_2]