Saharan desert dust lingers after third straight day, KNEWS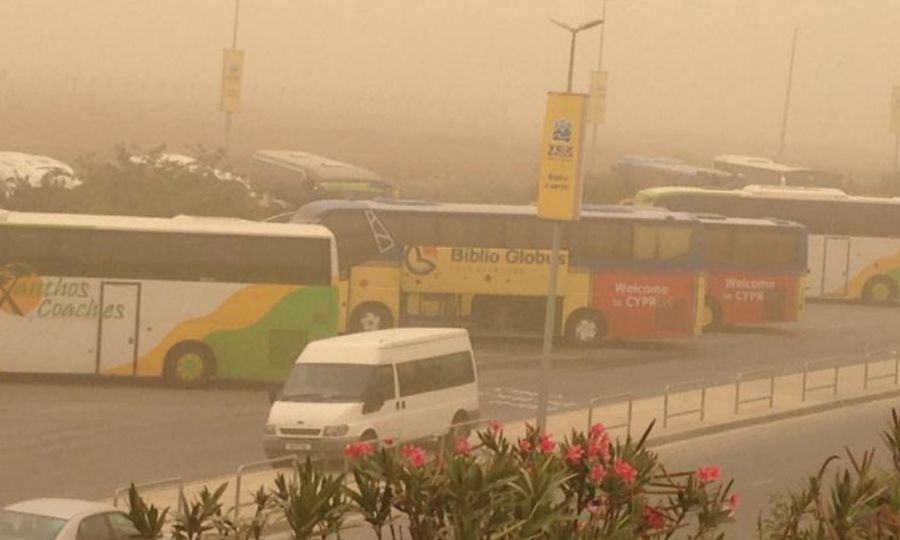 Dust from the Saharan desert continues to plague Cyprus and the eastern Mediterranean basin for the third day in a row, the Cypriot institute said warning people to stay indoors.
The public, especially vulnerable groups such as children, the elderly and people with respiratory problems, are urged to avoid walking in open spaces until the dust has subsided, as the small size respirable particles in the dust can have negative effects on human health.
Meanwhile, the Department of Labor Inspection also issued a press release saying that high dust concentrations continue to make outdoor working conditions unsafe and advised workers to take necessary precautions.
According to the Cyprus Institute, this particular dust phenomenon is common in spring when the temperature gradient between the warm Sahara region and the relatively cold Mediterranean Sea is large enough to allow air masses from the south to move north. . And although dust episodes are dangerous for our health, they are beneficial for nature. The dust contains minerals needed by the ocean, acting as a natural fertilizer. This is part of a natural process without which ocean life would be poorer.
Solar photometric data recorded at the Nicosia station of the Cyprus Atmospheric Observatory (CAO) shows that visibility has been reduced to 16 km instead of the 38 km we usually experience. It is important to note that the dust layer extends up to 4 km high and will continue for the rest of the week.