SREL Team Wins Desert Tortoise Conservation Award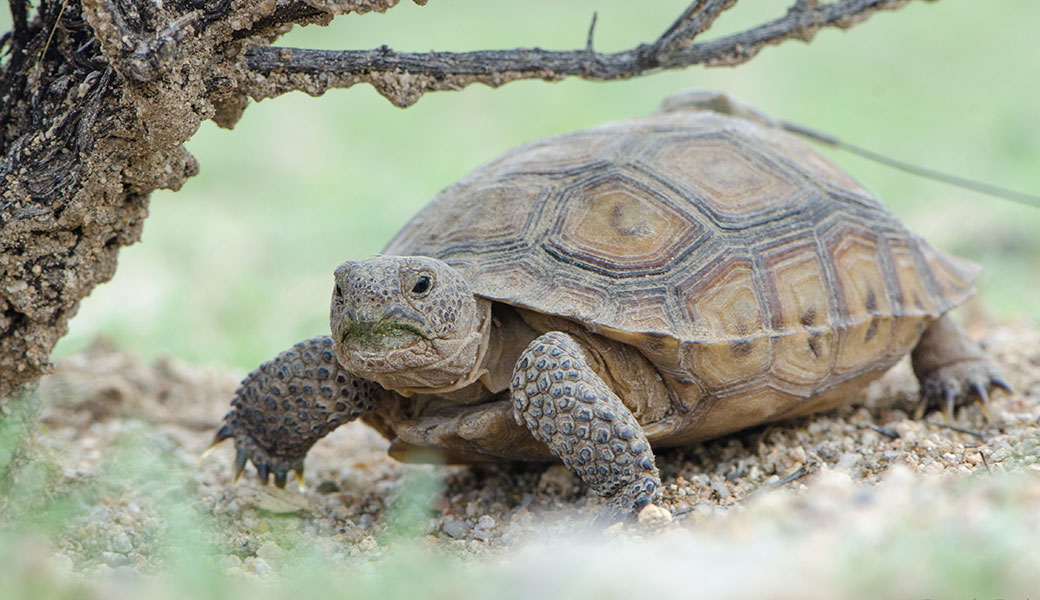 A research team from the Savannah River Ecology Laboratory at the University of Georgia has received the Robert C. Stebbins Research Award from the Desert Tortoise Council.
Principal Investigator Tracey Tuberville and Senior Research Associate Kurt Buhlmann were selected by DTC along with SREL and Odum School of Ecology alumnus Brian Todd for their exemplary research and contributions to the conservation of the desert tortoise. Todd is currently a professor at the University of California, Davis.
The Robert C. Stebbins Award recognizes an individual or team with an outstanding research record that contributes to the understanding of desert tortoise species and the ecosystems they inhabit. The desert tortoise is an endangered species.
Ken McDonald, Chairman of the DTC Board of Directors, recognized the work of the team, as well as their graduate students, in making significant contributions to desert tortoises, the technique of breeding the species in captivity up to 'till she's big enough to survive in the wild.
"Under your guidance, your students developed and tested hypotheses, published their work in journals, and presented papers at Desert Tortoise Council symposia, making the results available to a wide audience," McDonald said. "Without your leadership and efforts, the science of good start would not have reached the level it has reached today."
In addition to citing the research team's success in developing options for raising turtles to less vulnerable sizes, the DTC acknowledged the team's success in developing methods to accelerate growth and development. , identify important microhabitats and improve the survival of the species under various conditions once released into the wild.
The team recently received the award in a virtual ceremony.